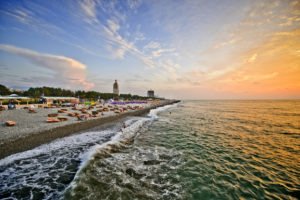 The project is located at premises in the western part of Georgia by the Black Sea, on the outskirts of the town of Kobuleti.
The premises offer views of the sea and of the panorama of mountains.
The area offers a concert hall BLACK SEA ARENA with the capacity of 10 000 people, a music park, a newly constructed hotel PARAGRAPH and other newly constructed apartment houses for tourists.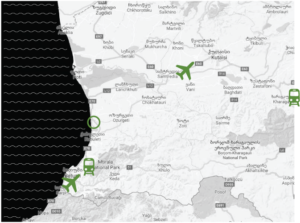 The first stage
Construction of the golf course with a club, restaurant, 5 star hotel, technical base, minibrewery, cycle road and construction of residential parts.
The second stage
Project and construction of the shopping center.